As the Coronavirus pandemic continues to impact daily life all around the globe, a growing number of people are turning their thoughts to estate planning. As life becomes increasingly uncertain, priorities are shifting. If you do not already have a full estate plan in place, then now is the time to get things tied up. While estate planning is primarily focused on what happens to your estate in the event of your death, few people realize that it can also be incredibly important if you become seriously ill.
Start Estate Planning With a Health Care Document
One of the very first steps to take in estate planning is preparing a health care document. This is a document that can be known by a variety of different names, including medical power of attorney or advance medical directives. Some people also refer to it as a living will, but that is not entirely accurate. The purpose of the document is to appoint one person to make medical decisions on your behalf in the event of you being too unwell to make them yourself.
Choosing an Agent for Your Medical Power of Attorney
In normal circumstances, it is common for the spouse or oldest adult child to be named as the agent. However, in pandemic circumstances, estate planning has changed, and it is not advised to have a close relative like your spouse be the sole agent on your medical power of attorney. This is because there is a much higher chance that both of you could catch coronavirus and be rendered unable to make decisions. For that reason, a co-agent outside of your immediate family should also be named.
Other things to take into consideration when choosing your agent is their location and availability. With many travel restrictions in place during the pandemic, it may make it difficult for someone out of state to reach you, making it difficult for them to act as your agent. Something else to consider during the estate planning process is that it can be beneficial to have more than one agent named as this allows two or more people to discuss options with your doctors and make the right decision. It can also help to take some of the pressure of making life or death decisions off of one person's shoulders.
Financial Power of Attorney
Medical Power of Attorney is a separate part of estate planning than the financial power of attorney. It is also important to name the person that will act on your behalf financially, taking care of things like hospital bills and other costs. It is crucial to appoint this person ahead of time so that there is no confusion if the need for them arises. Again, for the same reasons as discussed above, you may wish to choose more than one person. It also places more accountability on the agents making it less likely one of them would abuse the position.
In terms of exactly what your agents, be they medical or financial, will have the power to make decisions on, that is something you should discuss with your attorney during the estate planning process.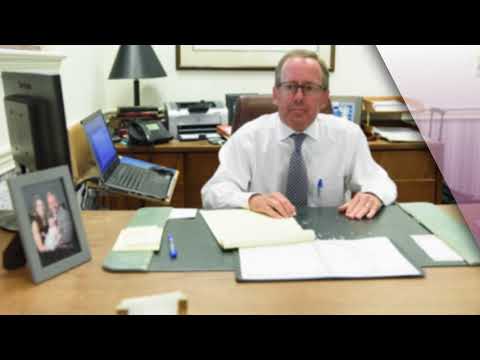 -
Butler, Vines and Babb is a leading law firm in Knoxville, TN, with extensive litigation experience in Medical Malpractice Law, Birth Injury Law, Trucking Accident Law, Personal Injury Law, and Business Law. Contact us today at www.bvblaw.com or call 865-637-3531.
Please reference BV&B's content disclaimer (located in this channel's profile description) in regard to this shared content.