With 250,000 deaths caused by Medical Malpractice every year, it is the third leading cause of death in the United States beaten only by heart disease and cancer. Many different things fall under the umbrella of medical malpractice, but they all have one thing in common. A Doctor, nurse, or other health professional has failed in their duty of care towards the patient.
Let's take a look at some of the most widely reported types of medical malpractice.
The Most Commonly Reported Types of Medical Malpractice
According to the Journal of Patient Safety, the most commonly reported types of medical malpractice in the United States include:
Failure to Diagnose – This would include conditions that can be deadly if not diagnosed and treated promptly. Examples would be some cancers and meningitis.
Surgical Error – Thousands die every year from surgical error, which includes incorrect surgical procedures, instruments being left inside the body, and other preventable mistakes during surgery.
Failure to Provide Treatment – If a doctor fails to provide treatment, whether because of misdiagnosis, negligence, or another factor, it can result in severe complications and a worsening of the condition.
Birth Injuries – There are a wide range of birth injuries that can occur during childbirth. They vary in severity from minor bruising or injury, to congenital disabilities and even death.
Medication Errors – This type of medical malpractice covers overmedicating patients, under-medicating, or administering the wrong drug or an incorrect dosage to a patient.
Filing a Medical Malpractice Lawsuit
The laws governing medical malpractice claims are strict. As soon as you are aware of your injuries, it would be best if you took action. There are statutes of limitation that can bar your claim if you wait too long. Additionally, the sooner you take action, the higher the likelihood that a medical malpractice lawyer will be able to gather all of the necessary evidence to prove your case. It isn't always easy getting to the truth when it comes to proving medical negligence. That's why you need a lawyer who is experienced in this area of the law. Certain factors come into play during medical malpractice lawsuits that don't apply in other personal injury cases. One of these factors is the need to present testimony from an expert in the medical field to support your claims that your doctor or other healthcare professional failed in their duty of care. Look for a medical malpractice lawyer who has the connections to find the right expert to support your case.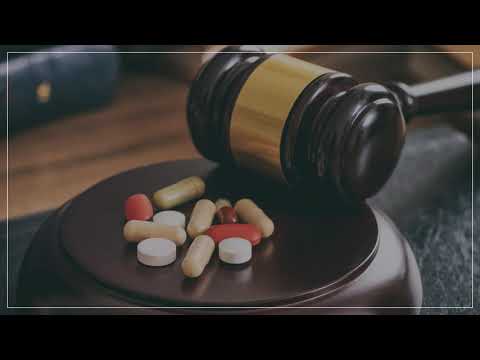 -
Butler, Vines and Babb is a leading law firm in Knoxville, TN, with extensive litigation experience in Medical Malpractice Law, Birth Injury Law, Trucking Accident Law, Personal Injury Law, and Business Law. Contact us today at www.bvblaw.com or call 865-637-3531.
Please reference BV&B's content disclaimer (located in this channel's profile description) in regard to this shared content.