Medical malpractice is one of the most complex types of personal injury lawsuits there is. The laws surrounding medical malpractice are strict, and it is not always easy getting to the truth or proving who is responsible. Since it is such a complex area of personal injury law, there are many questions that people have concerning medical malpractice. Let's take a look at the answers to some of the most commonly asked medical malpractice questions. Is a Nursing Home Injury or Abuse Case Classed as Medical Malpractice? Unless the resident was receiving medical treatment at the time that the injury occurred rather than general residence-based care, then this type of case would usually not be considered medical malpractice. There could still be a basis for a lawsuit relating to negligence by the caregiver or for personal injury in the event of injury from a trip or fall if the resident was not receiving adequate care and support. Are Medical Malpractice Lawsuits Only Filed Against Doctors? Any licensed health care professional can have a medical malpractice lawsuit filed against them. The list is long and includes people like nurses, doctors, dentists, pharmacists, paramedics, anesthesiologists, physical therapists, and many more. If you can prove that you were injured because they failed in their duty of care to you, then you may have grounds for a medical malpractice lawsuit. Can a Medical Malpractice Case Be Reopened After Settlement is Reached? Like any type of civil case, once a medical malpractice case has been settled, it cannot be reopened. You will usually be required to sign an agreement forgoing future legal action in connection with the case. It is crucial that you fully understand the settlement that you are agreeing to and that you know the extent of your losses or expenses before signing anything. You will not be able to go back and ask for more compensation if you have made a mistake. Can I File For Medical Malpractice For an Injury That Might Have Happened? In some cases, a medical procedure can go wrong, but the doctor or other health care professional was able to stop any lasting injury from happening. It can be distressing to know that a mistake was made. However, unless an injury or worsening of your condition occurred as a result of the error, then you would not be able to raise a medical malpractice lawsuit. These are just a few of the commonly asked questions we have heard concerning potential medical malpractice cases. If you believe that you have a claim, then do not hesitate to contact us for a free consultation. Our knowledge of medical issues, our investigative capabilities, our trial law experience, and our dedication to personal care are at your service when we take your case. If you or a loved one has been injured because of doctor error, hospital mistakes, pharmacy error, nursing negligence, or emergency room errors, contact us as soon as possible.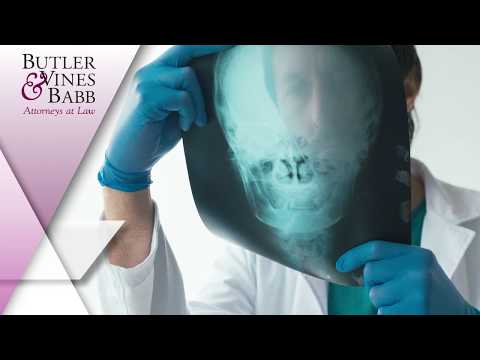 -
Butler, Vines and Babb is a leading law firm in Knoxville, TN, with extensive litigation experience in Medical Malpractice Law, Birth Injury Law, Trucking Accident Law, Personal Injury Law, and Business Law. Contact us today at www.bvblaw.com or call 865-637-3531.
Please reference BV&B's content disclaimer (located in this channel's profile description) in regard to this shared content.