When you suffer from a personal injury, it can be the start of an extremely stressful time in your life. Not only do you have to deal with medical treatment and the healing process, but you may also have emotional stress, financial difficulty, and more. Filing a personal injury lawsuit can help you to claim damages to alleviate some of the financial hardship caused, but it can also bring with it additional stress. However, many of the concerns that our personal injury clients talk to us about are based on unfounded misconceptions.
Let's address some of the most common misconceptions about personal injury cases in the hope that they seem less intimidating.
1 – Not Every Court Hearing Involves a Jury
One of the biggest things that make people uncomfortable about filing a personal injury lawsuit is that they imagine a full-blown courtroom trial in front of a jury. However, this is not necessarily going to be the case as it is a civil matter, not a criminal one. The vast majority of personal injury claims settle out of court.
2 – Personal Injury Is Not Just Physical
A lot of people have the misconception that personal injury only applies to a physical injury. This often leads to claimants not disclosing the psychological impact that the injury has had on them. However, it is possible to claim emotional or psychological trauma, too, as part of 'pain & suffering' damages. It is essential to let your lawyer know about any additional symptoms. It can be embarrassing to admit that you are struggling with mental health, but your personal injury lawyer is not going to judge you – they are on your side. Some examples of things you might want to mention include:
Have you been drinking more alcohol following the accident?
Do you suffer from nightmares?
Are you suffering from depression?
Would you say you are more irritable than usual?
Do you appear to be more anxious?
Has your partner noticed a change in your personality or behavior?
Are you afraid of doing things relating to the accident?
3 – Sometimes It's Best Not to Settle Quickly
There is a belief that the sooner you can settle a personal injury lawsuit, the better, which is understandable because you want the money as quickly as possible – especially if you are unable to work due to your injuries. However, settling early is not always the best idea. If your injuries are permanent and unlikely to change, then, by all means, try to get the lawsuit tied up as soon as you can, but if you are still in treatment, it can be better to wait. For example, if you have been told that the recovery time is a year – any settlement you receive is going to cover only the expenses for that year. What happens if that year passes, and you are still in treatment because it has taken longer to heal? You won't be able to go back and claim for more damages. In these cases, it is wise to wait until you have an accurate picture of the injury and the recovery. Your personal injury lawyer will be able to advise you regarding filing within the statute of limitations.
4 – You Really Do Need a Personal Injury Lawyer
Some people believe filing a personal injury lawsuit is easy, and they can go ahead and handle it on their own without getting a lawyer involved. While you could go down that route, it is not recommended. Insurers do not want to pay out, and they will often try to confuse a claimant or pressure them to accept a low offer. A good personal injury attorney can help to avoid these situations as they know exactly how to gather the appropriate evidence and the ballpark estimates of how much specific injuries are 'worth' in terms of compensation. You may feel like going it alone will give you a better settlement since they won't have lawyer's fees, but most personal injury lawyers can secure a much higher settlement in the first place!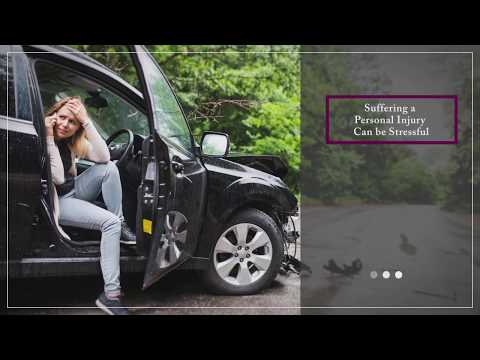 -
Butler, Vines and Babb is a leading law firm in Knoxville, TN, with extensive litigation experience in Medical Malpractice Law, Birth Injury Law, Trucking Accident Law, Personal Injury Law, and Business Law. Contact us today at www.bvblaw.com or call 865-637-3531.
Please reference BV&B's content disclaimer (located in this channel's profile description) in regard to this shared content.