When you think about filing a personal injury claim, the everyday things that might come to mind are things like car accidents, trips or falls, and workplace injury. We tend to think about broken bones, damaged nerves, bruises, and lacerations. But what about the psychological impact of an accident?
The Impact of Accidents on Mental Health
It is not at all unusual for those involved in an accident to experience a negative impact on their mental health. Many factors can cause this. If you are in near-constant pain from your injuries, it is very easy to slip into depression. You may also be struggling with having to give up work or hobbies due to the nature of the injuries related to your personal injury claim. There may also be an impact on your relationships with friends and family. There is also the possibility that the trauma of the accident could trigger anxiety or even PTSD. Many people question whether or not psychological issues like this can form part of their personal injury claim.
Non-Economic Damages
The simple answer is yes! It is possible to recover damages for depression and other sufferings to your mental health as long as it can be linked to the accident. In a personal injury claim, these damages would be considered non-economic losses and are decided separately from economic losses such as lost wages and medical expenses. Non-economic losses would cover compensation for pain and suffering and emotional or psychological damage. These can be more difficult to quantify, but often make up a substantial portion of the damages awarded in a personal injury claim.
In the state of Tennessee, there is a statutory cap of $750,000 on non-economic damages for most injuries. However, this can be increased to $1,000,000, where it is deemed that there has been a catastrophic loss. Non-economical damages are not awarded for most property damage claims.
Establishing the Link
The important part of including depression or other mental health issues in your personal injury claim is establishing a link to the accident. First and foremost, it is essential to consult with an appropriate health professional in order to obtain a diagnosis. This will also give you access to a proper treatment plan. Your primary caregiver should be able to offer a referral to a mental health professional. Seeking treatment will benefit your health and help establish the link between your mental health and your accident.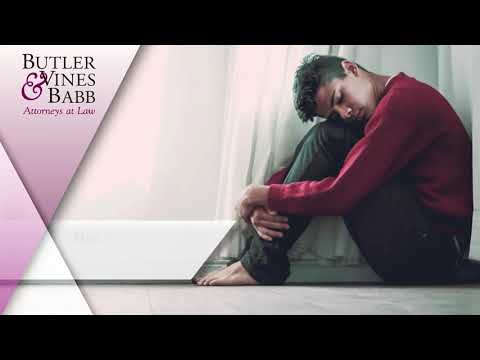 -
Butler, Vines and Babb is a leading law firm in Knoxville, TN, with extensive litigation experience in Medical Malpractice Law, Birth Injury Law, Trucking Accident Law, Personal Injury Law, and Business Law. Contact us today at www.bvblaw.com or call 865-637-3531.
Please reference BV&B's content disclaimer (located in this channel's profile description) in regard to this shared content.