If you have suffered an auto accident injury in Tennessee, then your thoughts may have turned to how to get compensation. Let's take a look at how Tenessee law works in this sort of situation and what you need to do to file an auto accident injury claim. There are various factors that you need to be aware of that could impact your claim.
Statute of Limitations for Car Accidents in Tennessee
A Statute of limitations is essentially a piece of state law that sets out the window of time when you have a right to raise a lawsuit. In the state of Tennessee, the statute of limitations for an auto accident injury is one year. This applies to anyone who was injured in the incident, including the driver, passenger, or pedestrians. If the accident is fatal, the deceased's family has that same one year window to file a wrongful death lawsuit, but in these circumstances, the time starts from the date of death, which could be some time after the date of the accident.
One exception to the rule is if you are filing for property damaged as a result of an auto accident. In this case, the injured party would have three years from the accident date to file their lawsuit.
It is important to note that the statute of limitations applies only to filing the lawsuit and not making an insurance claim. Your insurance claim should be put in motion as soon as possible following an auto accident.
What is Comparative Negligence?
Tennessee is considered to be a modified comparative negligence state. This essentially means that when you file for an auto accident injury lawsuit, if the jury decides that you were partly to blame for the accident, then you can still recover some damages. Any award given will be reduced in relation to what percentage of the liability is yours. It is also worth noting that you must have less than a 50% share in the liability.
Reporting a Car Accident in Tennessee
Tennessee law states that the driver of a vehicle involved in an accident must report it to the Commissioner of Safety within 20 days if someone has been killed or suffered an auto accident injury or if the accident caused over $1,500 in personal property damages.
--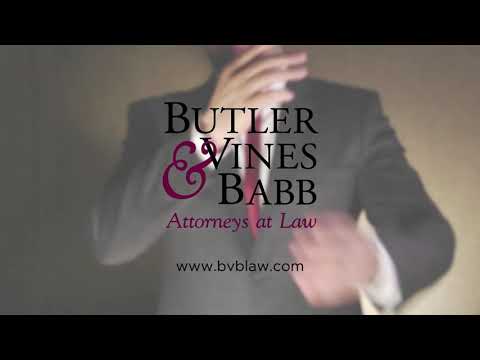 Butler, Vines and Babb is a leading law firm in Knoxville, TN, with extensive litigation experience in Medical Malpractice Law, Birth Injury Law, Trucking Accident Law, Personal Injury Law, and Business Law. Contact us today at www.bvblaw.com or call 865-637-3531.
Please reference BV&B's content disclaimer (located in this channel's profile description) in regard to this shared content.